Description
Staffing shortages, "we're hiring!", and the "Great Resignation" are
buzzwords we're all familiar with today regardless of industry. We all like to
consider our businesses and organizations as diverse and inclusive, but
how intentional are we really in committing to DEI in our hiring processes?
On AMA Omaha's annual Diversity, Equity, and Inclusion Panel, you will
hear from two individuals on how they navigated their employment
journeys, what barriers they faced in the application and hiring process,
and what our businesses/organizations can put into place to make the
employment culture after hiring more inclusive and welcoming. We'll
explore application language that may create barriers, what happens
when an individual does or does not disclose their former incarceration
status, as well as federal employer incentive programs that are available.
Speakers: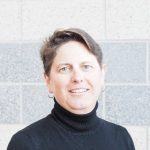 Michelle A. Homme, PHR
Michelle A. Homme, PHR is an experienced communicator and dedicated HR Professional currently working in the Diversity, Equity, and Inclusion space within Omaha Public Power District. She advocates for ideas, collaboration, and integrity in business and life. Her inspirational words inspire, influence, and impact change wherever she goes.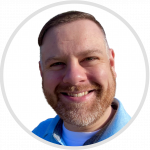 Rich McFall
Rich McFall has a passion for helping others gain mutually beneficial employment and a knack of connecting and networking between friends.
Rich is currently a Business Account Manager with Nebraska VR (Vocational Rehabilitation), working under the Department of Education. He is an active member of the HR Association of the Midlands, volunteers on their Diversity & Inclusion Committee, and recently became a certified Professional HR, through HRCI.
Rich embraces inclusion at heart, challenging himself to always be in a position of learning including those times that may feel uncomfortable. He invites you to do the same.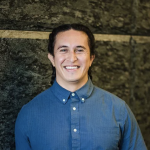 Eduardo Gardea
Prior to his work with RISE, Eduardo received his Bachelor's Degree in Business Administration and devoted his efforts to assisting people with mental health challenges and substance abuse learn daily behavioral skills in Center Pointe's dual-diagnosis treatment center.
Eduardo has since become Peer Support certified, serves as a board member with Second Mile Transitional Home, and is currently the Employment Specialist with RISE. He has navigated the workforce and life's challenges as a person who has been impacted by the criminal justice system and now uses his lived experience to assist formerly incarcerated individuals find meaningful employment.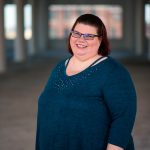 Kelli Lockwood
Kelli Lockwood is the founder and CEO of Hope Virtual Services LLC. She offers Virtual Assistant services for Admin Support, HR Consulting, and Tech Services for small businesses, non–profits, and startups.
Kelli's passion is helping small businesses be more productive. She has a talent for analyzing processes and finding ways to save time, money, and be more productive. She has 20+ years of Administrative Support, Human Resources, and Technical Support Services experience and holds a BS in Human Resources from Bellevue University. She has combined her skills, experience, and education to provide outstanding support with integrity and authenticity.
Kelli is a graduate of the RISE Business Academy and is a passionate advocate for Second Chance Hiring Strategies and overcoming obstacles to the workplace. She resides in Omaha with her life partner Richard, their 3 rescue cats, Eli, Cleo, and Sammi, and a foster beagle, Betty Off–White. She is a mom of two "adulting" children, Taylor and Johanna. In her free time, she enjoys fishing, camping, and
reading a multitude of books.